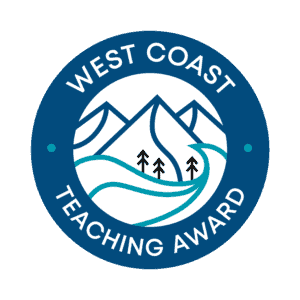 The British Columbia Teaching and Learning Council (BCTLC) is celebrating great postsecondary teaching on the west coast of Canada. The BCTLC has selected five postsecondary educators for their excellence in teaching with the West Coast Teaching Excellence Award. The educators are:
This is the inaugural year for the teaching award which celebrates excellence in teaching in the publicly-funded colleges, institutes and universities from British Columbia and the Yukon. The nominees' names were put forth by leaders from their universities. Each school had the opportunity to nominate two candidates.
"We are excited to be bringing this level of recognition for great teaching to BC and the Yukon," said Dr. Maureen Wideman, Chair of the award adjudication committee. "All the nominees showed incredible skill in their teaching. It was difficult to choose just five."
"We wish to congratulate those awarded with this West Coast Teaching Excellence Award. These professors have demonstrated tremendous dedication to their students by providing engaging learning environments that set students up for success in their post-secondary studies," said Dr. Anne Sommerfeld, Co-Chair of the BCTLC.
"We felt it was time that British Columbia and the Yukon recognize its talented professors with a teaching award," said Paula Hayden, Co-Chair of the BCTLC. "There's a national teaching award, and most provinces have some sort of recognition, but there was nothing in BC. We wanted to ensure that our post-secondary educators were also recognized for their great work in the classroom."
The recipients will receive a framed certificate from the BCTLC. They will also be presenting at a future BCTLC event.
The British Columbia Teaching & Learning Council consists of a community of leaders from British Columbia's public postsecondary education system. Its mission is to provide local, provincial and national leadership on issues, challenges, and directions around teaching, learning technologies, scholarly practice, student learning, and related topics to facilitate the enhancement of high-quality teaching and learning cultures across the B.C.  and the Yukon.
-30-