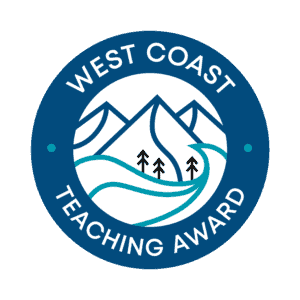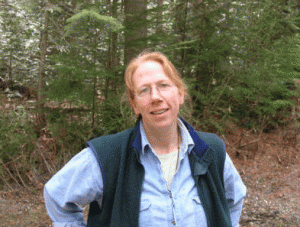 Lyn Baldwin is a science educator and plant ecologist whose aim is to help her students make meaningful change in their communities. Her exceptional contributions to teaching and learning include using place-based and creative approaches to connecting students with the natural world, leading them to learn about and appreciate biodiversity and the many ways that humans interact with plants and each other. Lyn has been recognized for this work with the 2010 TRU Faculty Excellence Award and the D2L Innovation in Teaching and Learning Award in 2018.
Students love learning from Lyn because she helps them to see the world using fresh eyes. Utilizing creative approaches such as journaling, drawing and field trips, students come to see the intricate structures of plants and understand the inherent variation that exists among individuals. When learning moved online in 2020, Lyn developed a fully accessible image library using Moodle H5P tools so students could continue to learn through observation even in isolation.
Lyn believes that learning about place as part of biology matters because it can leverage the power of students' lived experiences and teach them how place is socially constructed. In partnership with local Indigenous community members, they unpack the history of colonialism and discover how the study of science is wound inextricably with time and place. By the end of her classes, students understand that the study of plants through careful observation is an important and intrinsically human activity that connects us all and enriches our lives.
-30-